Pick up Hawaii Boats & Yachts at one of these fine marine establishments!
Or, you can also have it mailed direct to your home or business by subscribing! We encourage marine-oriented businesses, yachts clubs, sailing and fishing organizations to distribute copies of Hawaii Boats & Yachts Magazine to their customers and members. If you are interested being a new distributor,
please email us at boats@maui.net.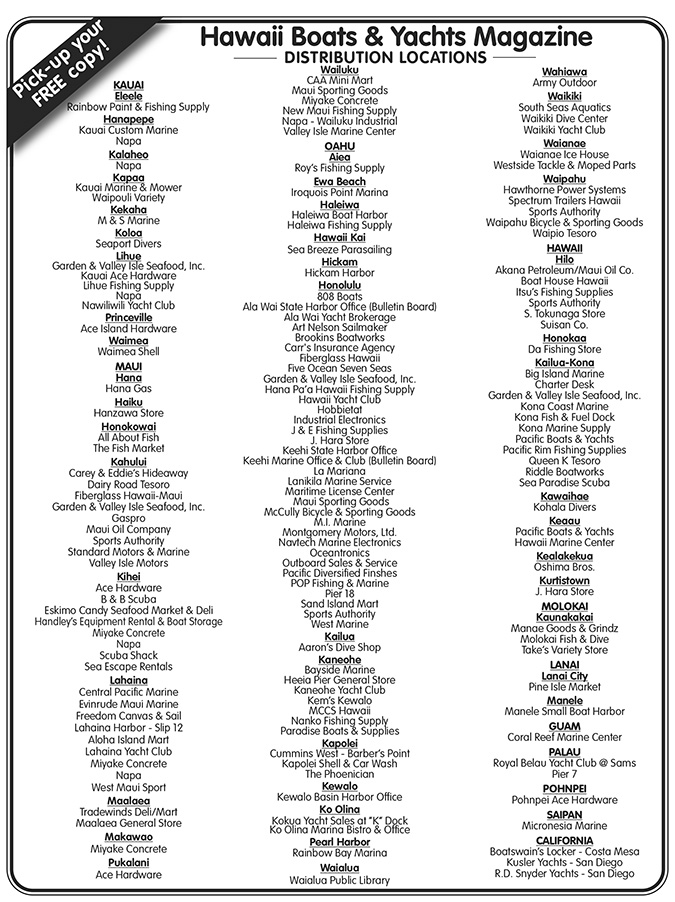 Advertise your boat with a photo!
* To place an ad call: 1-808-249-0299 or Fax: 808-214-6839 *
"Hawaii Boats & Yachts Magazine" and "HB & Y" are registered trademarks of Pacific Publishing, Inc.
Copyright 2013 Pacific Publishing, Inc. All rights reserved